Thoughts From Our Community
See what others say about knitting projects similar to this one!
Over 10,107+ Happy Customers
Across New Zealand and Australia
100%
of reviewers would recommend this product to a friend
Very handy
I am knitting socks with cables and the spiral stitch holder works very well.
Frequently Asked Questions
Many of our customers have been completely new to knitting and say our kits have been a great place to start.
We recommend you check out our FREE Facebook group which is full of helpful knitters. If you post a photo with your question, there's always someone who is happy to help.
Alternatively you can always send us an email at orders@unravelled.store
All orders are dispatched within 2 days from our New Zealand or Australia warehouses.
Typical shipping times are below.
NZ → 2-5 days
AUS → 2-5 days
Rest of World → 10-28 days standard or 7-14 days express
Your order can be tracked directly on our website via the 'Track My Order' page.
We're currently unable to sell knitting patterns seperate from our knitting kits. We apologise for the inconvenience.

All-In-One Knit Kits
Everything you need included and delivered to your door.

Follow Along Tutorials
Step by step instructions to help you knit your project.
Worldwide Express Shipping
Orders shipped within 2 days. Track directly from our website.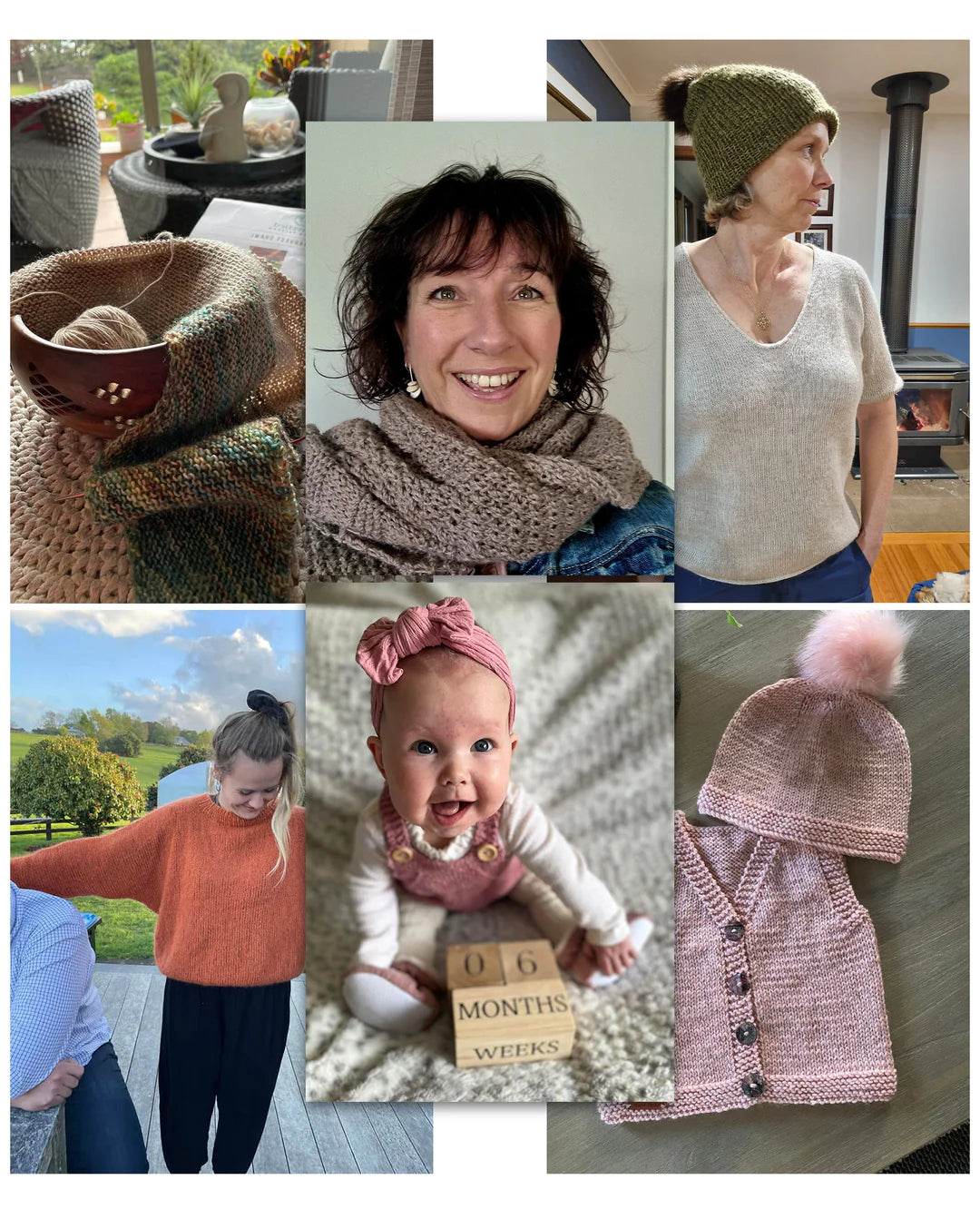 Our Mission
Therapy Through Knitting
We believe there's more to knitting than just needles and yarn. Over the years we've found comfort and relaxation in the craft. It helps keep our mind at ease during tough times.
Unravelled is our way to deliver that same feeling to others. Knitting therapy for when life unravels us.