Sabela Tee in Two Options!
This design has an effortless, modern shape, some ease and, of course, stripes - a great way of adding colour and interest to any garment.
The Sabela is worked seamlessly in rounds from the top down. It's a project for the Intermediate or Advanced knitter, it's definitely been a favourite of ours to knit because of the drape and the finishing details. The design is the very clever work of Isabell Kraemer and is one of several that we will be featuring over the Spring/Summer. Sabela is a nice loose fit with open 'boat' neck.
Available in Wide Stripes and Narrow Stripes.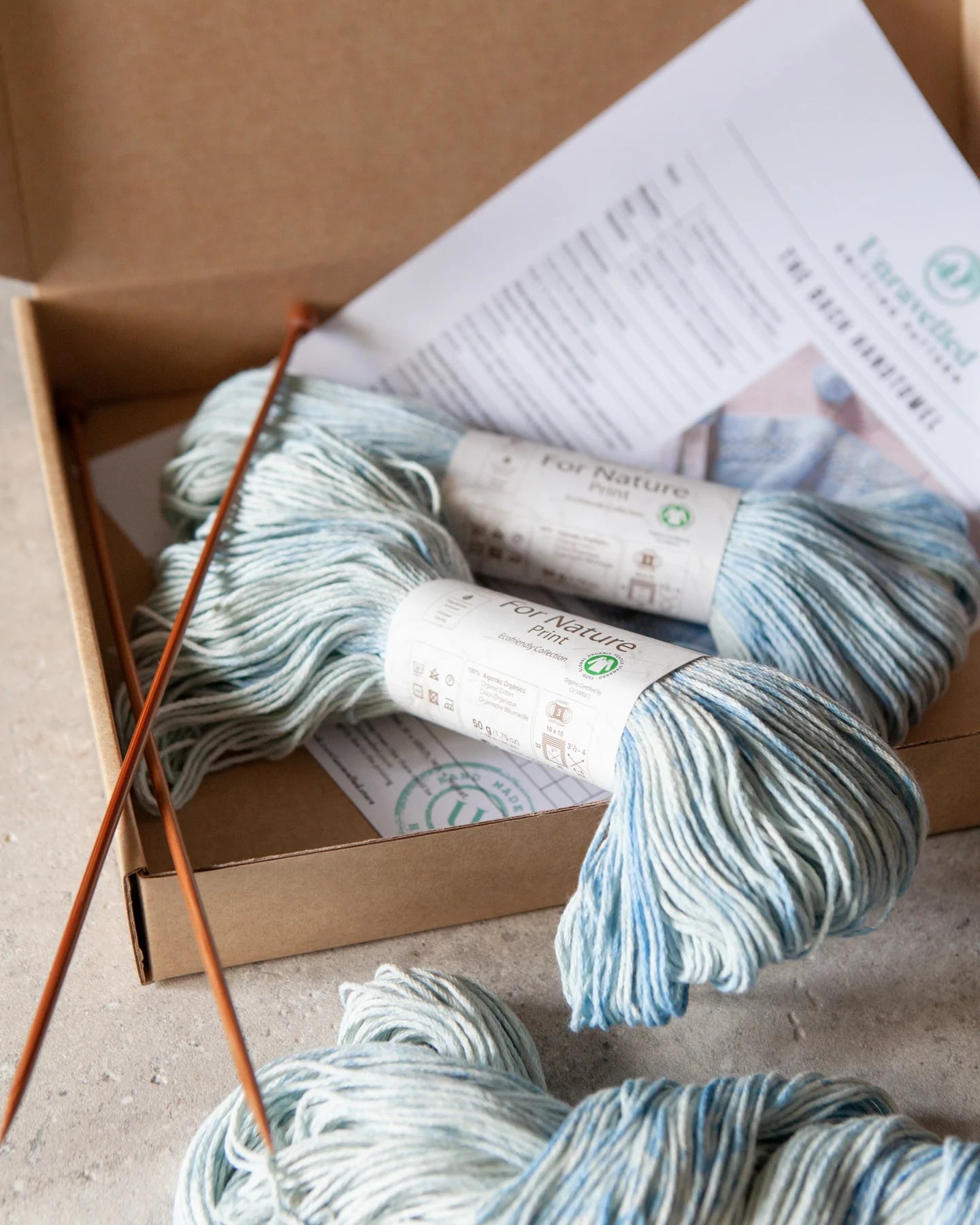 need a hand?
Find Your Perfect Knit Kit
Tell us your prefrences and we'll find a knit kit catered to your needs! It only takes a minute.
take the knit kit quiz